Our Amazons, Mango and Kiwi!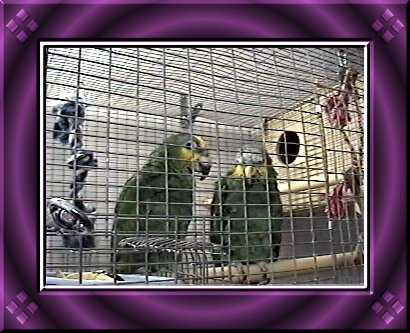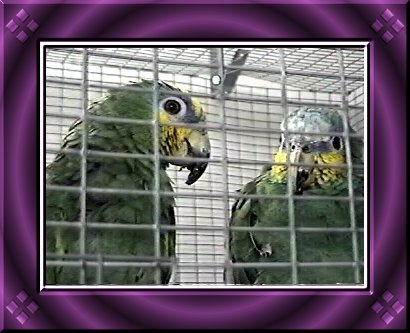 Here is a picture of one of our breeding cages. Note the light above it. It is a full spectrum light, that replicates natural sunlight as closely as possible, so that the breeding birds can produce enough vitamin D.

If you have a photo that you'd like to see on our site, please email it to us, with "bird photo for site" in the subject line.
Pictures of Louis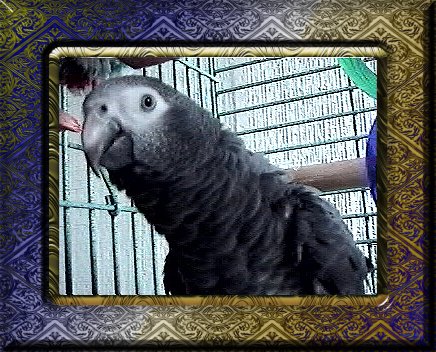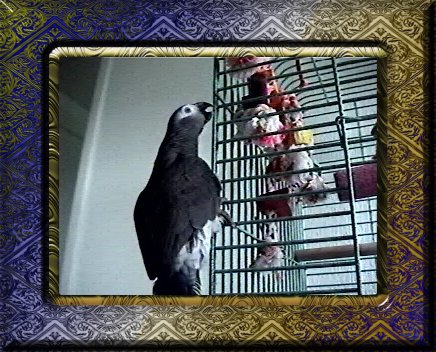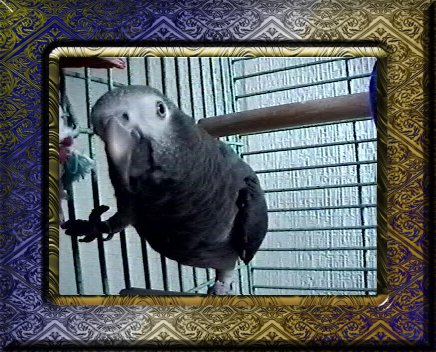 Please Note!!
The pictures on this page are copyrighted images, belonging to Mandora's Garden. If you wish to use one of these pictures, for any reason, please email us, to obtain permission.